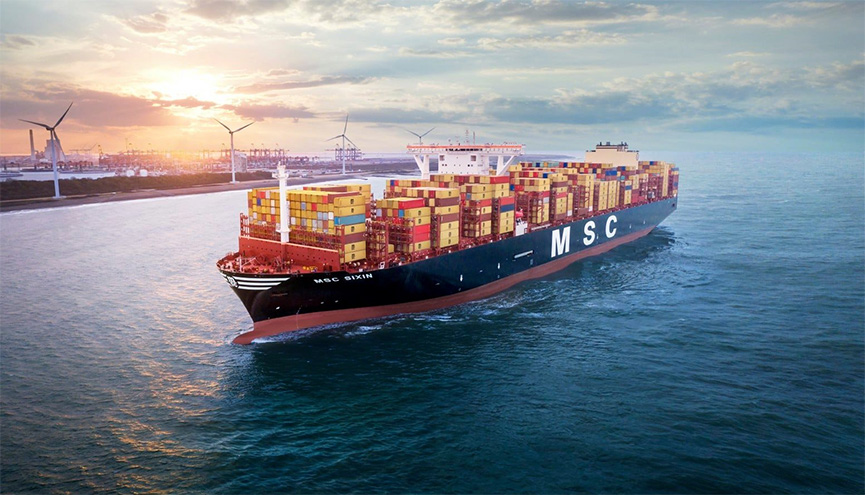 SHIPPING TRAINEE 2021
Are you ready to be part of the most ambitious shipping organization in Denmark and contribute to proactively enable and generate value directly to our customers and business all this meanwhile you gain hands-on experience and training which will sharpen your business acumen and improve the qualities needed to become a full-blown Shipping Expert?
During your 2 year Trainee program you will attend regular external training with our partner Rybners in Esbjerg, in-house training and external workshops with fellow trainees and improve your abilities within areas such as export, import, vessel management, lean-thinking, supply chain and project management. Throughout your rotations, you will play a significant and influential part in departments in your business unit. Doing so, you will gain valuable experience within relevant areas as well as stakeholders ranging from other MSC colleagues around the world to customers and vendors such as trucking companies and container terminals.
WHAT ELSE CAN YOU LOOK FORWARD TO?
Your first rotation will be with Export or Import and later in one of our other operational departments. During your rotations you will be introduced to a variety of tasks, e.g., Customer Service, Service concept development, Operations processes and Business development. During the program you will get the opportunity to work with some of Denmark's best shipping talents, who will help you learn everything you need to know about shipping and logistics operations and how to deliver a superior customer service. We are in the process of re-innovating customer service and operations by analyzing and streamlining our customer's supply chain and needs. With digital services and seamless customer service, we will enable our customers and partners to grow with us. Meanwhile this strategy will expose you to both long term strategic business challenges and daily customer interaction, giving you the unique hands-on understanding of MSC and the world of shipping.
You will be based in Aarhus throughout the program, but your position is global. You will experience life and work in other cultures, you will build a global network of like-minded young energetic shipping experts enabling you to support the journey of taking MSC Denmark A/S to another level.
WE WANT YOU FOR THE LONG RUN
We are looking for talented young trainees with global aspirations and leadership potential. If you are keen to "fast track" your development, then our Trainee Program is for you.
You could hold a bachelor's degree. Alternative background could be a college education (HHX in Denmark) or similar with extracurricular experiences from travel, military, work, living abroad or similar.
Excellent written/oral English skills, a third language can be an advantage.
IT proficient – experienced in MS-office
Your personal qualifications and your attitude towards performance in a corporate context are just as important. You consider yourself to be forthcoming, curious and persevering, and you reflect yourself in our values of Passion, Continuous Evolution, Care for people, Equal Opportunities and a Family company.
IT IS AN ADVANTAGE IF YOU
Have a self-developed ability to see optimization and development potentials in existing processes.
Have experience with customer handling by phone and email.
Have experience with coordination and communication at an advanced level.
WHO ARE WE?
MSC Denmark offers you a fulfilling career in a truly global organization, where you will become part of dynamic and ambitious teams. We enjoy great learning opportunities and are proud of our fantastic work environment. With our corporate values as the headline to our corporate purpose, these serves as the guiding principle for our business. You will also find that we live and breathe our values, especially Passion is our key to our success.
At MSC we are proud that through our organic growth from a one-vessel operation to a global organisation, we've managed to maintain and promote our family-business culture. We are a company driven by people and we believe it's this ethos that has led us to be so successful. As one of the world's leading container shipping line, at MSC we have an established fleet of over 490 container vessels, sailing on 200 trade routes and offices in more than 155 countries. But what we are most proud of is our global team of over 70,000 dedicated people.
ADDITIONAL INFORMATION
If you have any questions about this position, please contact Customer Service Director Nicolai Gellert Pedersen at 5258 5593.
Please send your application and resume using the below link - the journey will begin as soon as possible.
Click here to apply for the job
Venligst henvis til elevportalen.dk ved ansøgning