Become auditor of the future with Deloitte
Our Audit & Assurance Graduate Programme is called The ChangeMaker Programme. It is a 3-year full time programme that gives you the opportunity to get hands-on experience within auditing with the possibility of simultaneously continuing your studies. Through various client tasks, our innovative learning programmes and supportive leaders and coaches, we will prepare you to create a remarkable difference on your journey in Deloitte, while making a difference for clients, the society and your colleagues.
To make sure we set you up for success, motivation and development, we have built an internal training programme empowering you to use, improve and challenge the way we audit our clients. Furthermore, you will be assigned hours for your studies to ensure your theoretical development. The programme furthermore allows you to focus your career path in accordance with your passions.
Our locations in Jutland and Funen count six offices in total – having an intimate atmosphere in common yet differing from each other with their distinct qualities. Common to all Deloitte offices is that we focus on solving the issues of our clients, and therefore our auditors specialise in specific markets, segments and industries. During the recruitment process we will help you decide which of our client segments you are best qualified for and most motivated to specialise in when you join as a ChangeMaker. Whatever clients you work with, we will make sure you are set up to succeed. Learn more about our segments on our site career site here.
Exciting tasks await you
Working as an auditor in Deloitte, your main base will be at the Deloitte office. Work location will however vary from time to time, depending on the tasks and clients in question. Common to most projects is that they are carried out on a team basis yet including some individual tasks and timelines that need to be met.
During the first period, your assignments will comprise a wide range of tasks that include:
Analysis and understanding of clients' internal control environment within: handling of staff costs, accounts payable, debtors and other accounting areas.

To perform risk assessments of accounting areas based on your knowledge about a client's structure and internal processes.

On-going and increasing dialogue with clients from day one on your journey to become a trusted advisor.

To be part of the year-end process in close cooperation with an experienced audit team, including audit of miscellaneous items in order to ensure that the financial statements give a true and fair view.

Preparation of financial statements within different sizes of companies.
We foster a culture that encourages you to take the lead at your specific level of development. You will be a apart of a network with highly motivated and competent colleagues, where you will always find someone who is ready to answer your questions. Your professional and personal development will be guided by a coach, who will assist you in overcoming challenges. Over time, you will take part in training younger colleagues and be in charge of client teams.
You have the following skills and experience
As a person you are curious and passionate about developing your skills within auditing and client relations. You are ambitious and enjoy learning and challenging the status quo in a humble manner.
Having an interest in innovative and digital solutions and the capability to use this as lever for business puts you one step ahead.
Experience from other employments or other high commitments such as volunteer work or sports will also be considered of great importance.
You can become part of the programme at different stages in your career.
You can become a ChangeMaker at different stages in your career. We picture you as either still studying or having completed one of the following educations with great results: a MSc in Business Administration and Auditing (CMA), a BSc in Economics and Business (HA) or Financial Management and Services, a Graduate Diploma (HD) or another financial education.
Proficiency in verbal and written Danish is a requirement.
Click the 'Apply here' button below if you are ready to join our team. Send your application, CV and grade transcript from your current and previous education - tips and tricks for your application can also be found by clicking 'Apply here'. Moreover, it is required that you choose which of our locations you wish to work at.
Please be aware that your application will not be reviewed until we have all the requested documents including your grade transcripts. We regularly host interview and assessment days, so we recommend that you submit your application as soon as possible. You can write your application in either Danish or English according to your preference.
Get more info on our ChangeMaker programme at changemaker.deloitte.dk and follow Deloitte Denmark on Instagram or watch our ChangeMaker talk show here.
Please do not hesitate to contact our recruiter if you have questions about the position or Deloitte.
We are looking forward to connecting with you!
Please refer to elevportalen.dk by application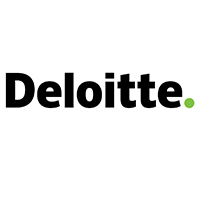 ---
Location
Deloitte
We are looking for graduates to our locations in: Aalborg, Aarhus, Silkeborg, Esbjerg, Kolding and Odense
Practical
Application date: As soon as possible
Start date: August 2023
Contact
Recruitment Coordinator, Sidse Honore Jepsen
tlf.: +45 5055 6881
sjepsen@deloitte.dk
---
---