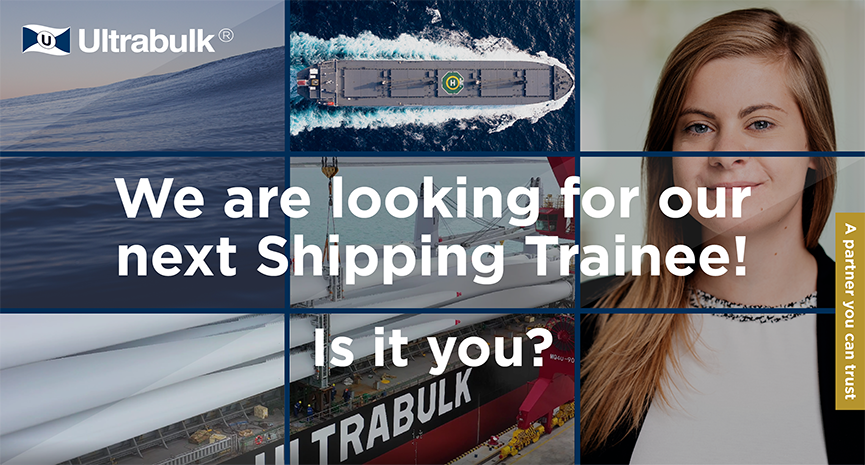 Build a Career in International Shipping
We are looking for the next talent to join our Ultra family! We have 8 different locations around the globe, and we are looking to kickstart your professional development as a Shipping Trainee in the maritime industry.
This year, we are doing things a little differently and will not be looking to hire for a specific location – we are simply searching for keen and ambitious candidates with an interest in shipping.
We offer a fast-paced environment with the spirit of a family-owned organisation, and the ambition of fostering the best learning environment for our young talents. After completing a traineeship in Ultrabulk, you will have gained:
A network of highly professional and motivated colleagues and peers
International working experience
An opportunity for tenure in one of our 8 offices across the globe
Practical hands-on experience with all aspects of shipping supplemented with theoretical knowledge through tailored courses.
We are looking for you!
You are at the beginning of your career looking to develop your knowledge of the shipping industry. We look for the right individual rather than specific competencies – attitude and mindset matter.
The Ultrabulk Trainee Programme
will be commencing on 15 August 2023 for a duration of 2 years.
As a trainee in Ultrabulk, you will follow the theoretical training of the Commercial Shipping Programme at the Danish Shipping Education with other Danish and international Shipping Trainees whilst applying your knowledge to your work at Ultrabulk.
As part of your training, you will join various departments and have a mentor dedicated to you with each new team. During the two years, you may also have the opportunity to experience a period in one of offices abroad. Most importantly, you will join a company where we believe learning and working should be fun!
The application deadline is 31 December 2022.
The recruitment process will take place during January and early February.
Please refer to elevportalen.dk when applying.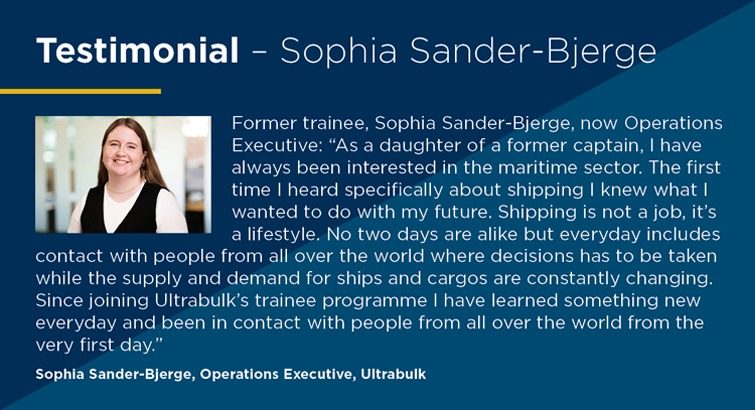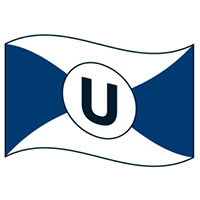 ---
Place
Ultrabulk A/S
Smakkedalen 6
2820 Gentofte
Practical information
Application deadline: 31th of December 2022
Commencing: 15th of August 2023
Contact
Assistant HR Business Partner, Esther Weirum Schmidt
tlf. +45 3997 0503.
hr@ultranav.dk
---
---